"Showing no reluctance to get their hands in the dirt, children
were intuitively comfortable in the garden. It was the children of gardeners
and farmers who took the lead, hands begging to be chosen, to show how to
plant and harvest, and that was magic to witness."
- Dale McDonald
THE SCHOOL GARDEN
The small town of Canaan has sponsored the AHA! after-school program for over two decades so that children have a welcoming place to learn and grow in the afternoons and in summer. North Canaan Elementary School and AHA! are tightly connected in their work to bring creativity and play to the children of Canaan.
plantin' seeds dreams of a teaching garden in the schoolyard, one where children can plant seeds and indulge in 'direct experience.' This is a farming region, but there are children here who haven't witnessed the growing or harvesting of a vegetable. There are others - children of small farmers - who do know about it and are very proud to show their peers what they know.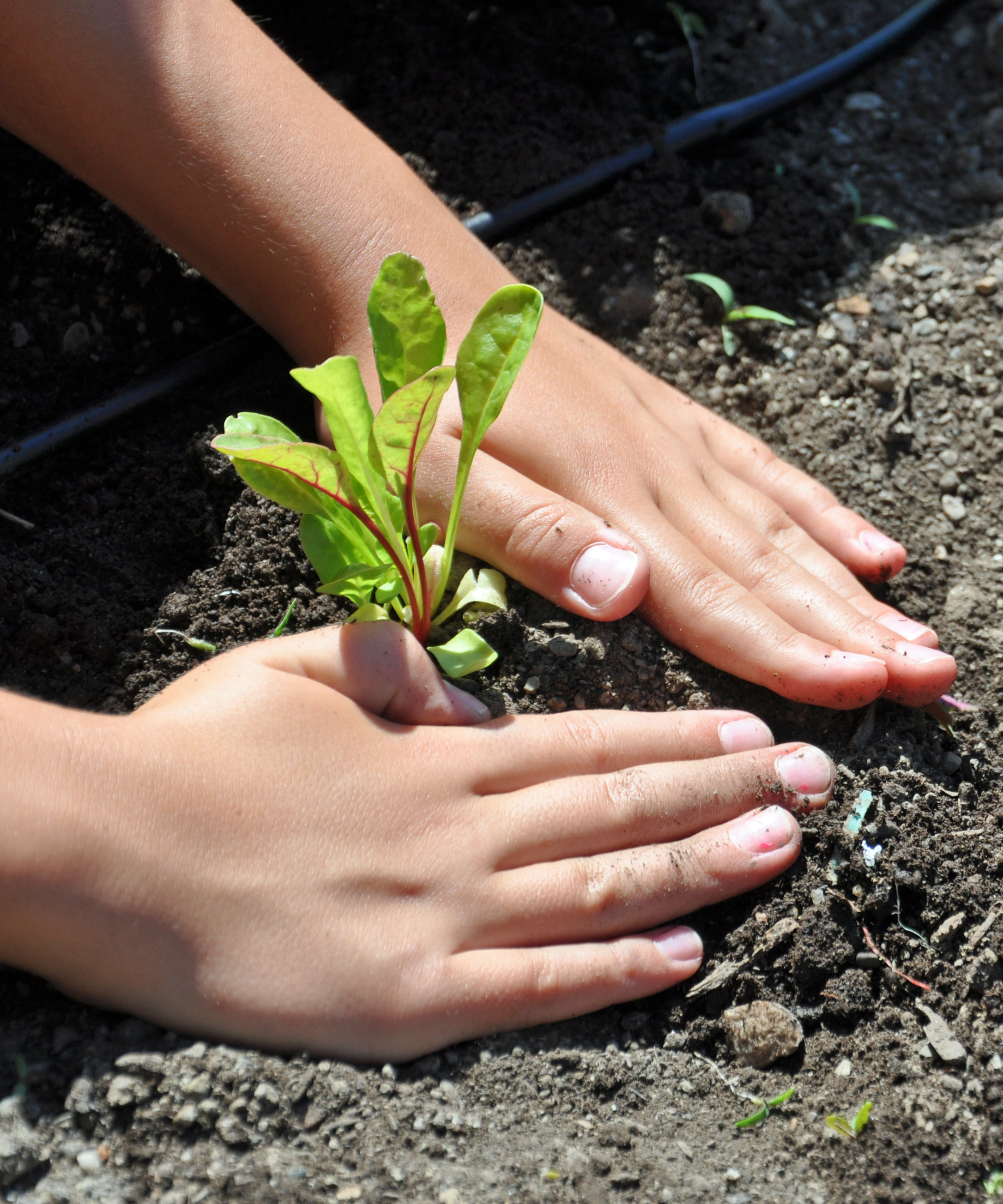 The vision of plantin' seeds and the school is to learn together about how to cultivate childrens' minds and encourage their wonder in direct relation to what's happening outside in the garden.
Vegetable beds were built this summer by plantin' seeds, designed by Robin and Dale and built by John and Tobi. Chef Brandon oversees it all and works with Christine, who is no stranger to dirt - she maintains our gardens at Pom's Cabin Farm. It's a special gift for us to be part of a team working in collaboration with the inspired staff at the school: Rosemary, the principal, and many of the teachers.
The seasons drive us, so children from AHA!'s summer program planted the first seeds in the garden this summer, and now the school children are caring for it, watching it grow and harvesting. Designed as a circle of beds, the garden signifies much to us here at plantin' seeds, and we are thrilled to be part of this cycle of learning in partnership with North Canaan Elementary.